Free Recipes
People have gathered together to "break bread," and share in fellowship for ages. Because food sustains our very lives, we find that we oftentimes really connect with others over a shared meal.
We want to bring a taste of the Old World to your table so we have collected a few of our favorite recipes (and some stories) to share with you! Taste and see that it is good!
If you have a recipe or a story, to share, please .

Spring Sale!
Decorative Cookie Tray
XL Rectangle Tray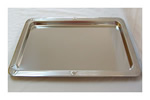 Now only $36.99

Housewarming Gift Oval Tray
Sm Oval Stainless Steel Tray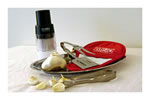 Now only $36.99